The Afrikanist
Established in 2021, the Africanist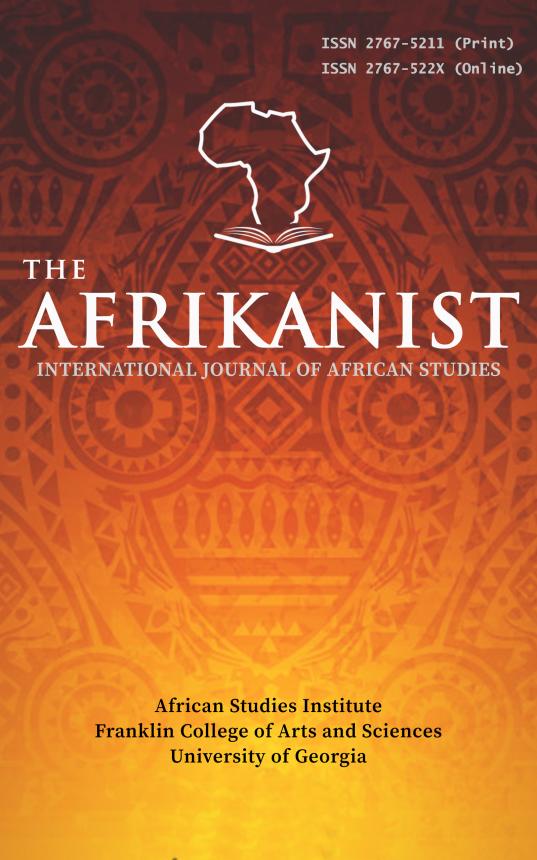 is a peer-reviewed multidisciplinary online journal focused on publishing scholarly articles and papers on broad themes and developments relating to Africa. It is intended to be a rich resource to students, academics, professionals, administrators, and people from all walks of life with concern and interest for Africa both within and outside the continent. While the journal may at some point examine controversial issues for the purpose of promoting a better understanding of issues connected to Africa, it does not commit to or endorses any political ideology. The journal welcomes submissions that are original and/or time-sensitive. There are NO processing or publication fees.
Aims and Scope
The Africanist aims to improve knowledge and awareness of historical and contemporary issues and development in Africa as well as the aspirations of its people, to inform and generate public interest in the study and understanding of Africa in the United States. The journal is a scholarly peer-reviewed journal that adopts a multi-disciplinary approach and seeks submission of manuscripts related to contemporary African issues.
The Africanist aims to project holistic narratives about African issues/developments to dismantle hitherto mistaken or misconceived perceptions of Africa. The Africanist publishes articles on:
The African environment
African History
Politics and government in Africa
African music, art, and literature
African social institutions
Belief systems in Africa
Gender issues in Africa
Sports and transnational interactions
Africa and the cold war
Slavery and its ramifications
Colonialism, decolonization, and neocolonialism
Globalization and multinational companies
African political economy
Security challenges, conflict, and consensus in Africa
Governance and corruption in Africa
Migration in contemporary Africa
And other area related to African studies
African pedagogies
Languages in Africa
Click here to visit the journal's website.